OMG!! "LIVE AT THE GREEK" IS SO FRICKIN AWESOME!!! I've only watched the extras though, cuz I'm saving the actual concert for when it airs on PBS! 2 days! 2 days until the party! Yippee! I can't possibly wait! Omg, but Josh is so hilarious on that special about the tour! Especially the part where he says: "ok, ish you like da show you sae wassup, (holds hands to form a "W") ish you don't like da show, you sae ish don't think so!" That's hilarious! Then, those funny outtakes at the end! Ahhh, he's such a goofball! Josh says that he works on his golf swing 99% of the time, uh Josh................no.
Well, school's hounding on me. I've got papers to write, finals to take and last minute projects to do, not to mention registering for next semester! They don't even have the course books out and people have already registered! Stupid.....
Well, all I did today (today is Friday, Dec. 3rd) is be on here, lurking at the Josh boards and put up the 'ole Christmas tree! Can't wait till I get my Josh hoodie and all the other goodies that await!
I really wanna go watch the tour special on the DVD again, but I think we're watching another movie! We're also going to the mall tomorrow....plus I gotta work Holiday Magic...ugh.
I've got some caps from the tour special!
(self explanatory)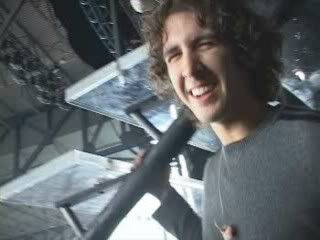 Actual Quote:
"Why do I do that? It makes me feel so hot and stupid!"
(talking about playing the drums)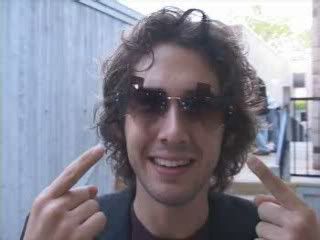 Actual Quote:
"Where am I? I don't know where I am? Am I in Texas?"
(notice the shape of the glasses)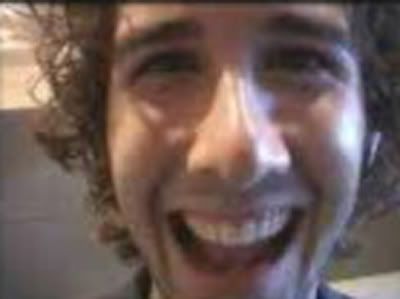 (Josh does a funny sound inbetween a gulp and a laugh. You have to see it to actually believe it.)
CIAO!