Long 1st post of brand new layout!
Hey everyone! How's it been since I last posted! So, by now you've noticed the NEW LAYOUT!! Isn't it PIMP!! I love it! And it's in my fave color too! PURPLE!!! I also chose this layout because I absolutely ADORE these two! That's why I support them so much! Plus, there's WAY too much bickering at the boards over January! They just need to get over themselves! She's such a nice person (not that I've met her myself or anything, LOL) but there are some people who've met her and have said that she is adorable! And she's great to have a guy like Josh to have as a boyfriend!
So, what's my excuse for not posting in a while! What's the obvious? School! It's just this semester has been really demanding and hectic and you're probably sick and tired of hearing me say this! :)
There's also been a lot happening in Josh's world since I last posted! First, he had his 24th birthday on Feb. 27th, plus he performed with Beyonce that same night! He was a KNOCKOUT!! Not to mention he wore that same black suit he's been wearing on his current tour! I swear he was in prime condition that night! He hit every note, was smiling the whole time, was confident (even though he sounded nervous at the beginning), I just couldn't stop being happy for him! Even though "Believe" didn't win, I thought that performance was the highlight of the night! They even got a Standing O! Now, how cool is that to get a Standing O @ the Oscars! HAPPY BIRTHDAY JOSH & CHRIS!!! (Yes, Chris is his brother and they have the same b-day 4 years apart! I think Chris is 19!)
The next thing was that he was on Oprah for the 5th time on 3/2/05!!! OMG!!! Gayle (Oprah's friend and assistant who introduced Josh to Oprah) is so gosh darn lucky! She got a visit from Josh in her office which she didn't even know about! Plus, she even got serenaded by him! He sang WYSYLM (When You Say You Love Me, a song us Grobanites have NEVER heard him sing LIVE!). At the end after she said, "Yes, I'll marry you!," he got down on one knee and sang the last verse of the song, even putting in her own name in the last verse! "When you say you love me, oh do you know, Gayle I love you!" Ugh...that was quite possibly THE best part!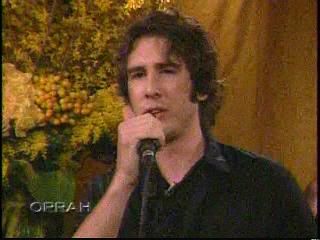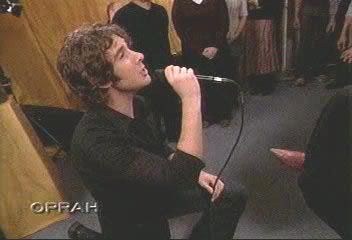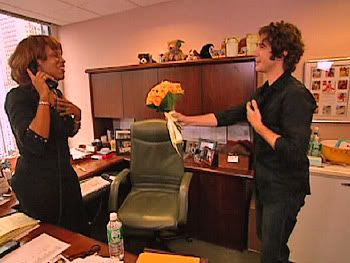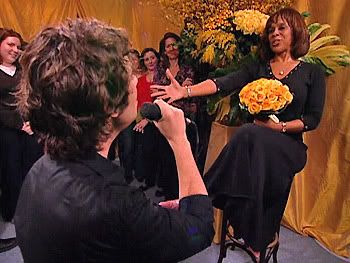 Anyways, that's basically all that's been happening, except yesterday on the train I talked with this guy from my Bio & Soc. Sci. class! His name's Marty and he's 20 and wants to be a firefighter! Then, there's this other guy in my Bio class, his name's Josh as well...he makes fun of me a lot! The little bugger!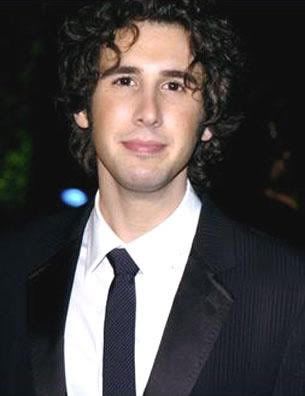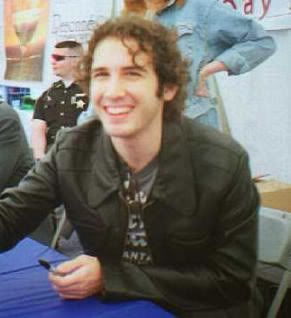 Ciao!