You have been chosen to come to the world's last remaining paradise -- The Island
Ok, I know I'm copying off of Krys's website (
Hopelessly-Devoted.net
) when I say this but, if there ever was an obsession cam on me right now it would know that I can't stop researching this movie! And no I don't like this movie JUST because Ewan is in it but that's one of the reasons. hehe. The other reason is the whole cloning, science - fiction thing they've got going on just intrigues me.
The trailers are really getting to me. Especially the music from the trailer. O__O OMG....it's so freakin' awesome! I love when they put chorus music in trailers! It makes them so much more exciting!
By the way, I was able to obtain an MP3 of the exclusive music that's extremely hard to find!
Courtesy of:
MichaelBay.com
"Lucius Dei"
(sorry, I don't have lyrics to this song. if anyone is able to translate the song title or the lyrics themselves, it would be greatly appreciated)
And here are my 3 favorite trailers:
International Teaser
US Trailer #1
(this was the trailer that I saw with Star Wars)
Final Trailer
EDIT 2: June 9th, 2005 - 1:09PM
Since I've been watching the trailers in Quicktime, I wanted to share with you a high-res version of the trailer I saw at Star Wars. Believe me, this is the ONLY way to watch movie trailers. It's crystal clear. (Just make sure you have Quicktime software)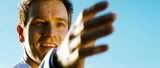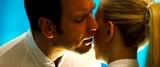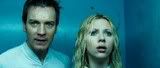 And one more that's a little racy:
http://i5.photobucket.com/albums/y172/vteen2002/Blog%20Stuff/racyislandcap.jpg
EDIT: June 9th, 2005 - 11:50AM
More screencaps that I made
----------------------------------------------
The Island Official Site -- July 22nd, 2005.
The best line in the trailers: "How come we've never done this before?" "Shut up."
And, "You two, watch your proximity." LOL.